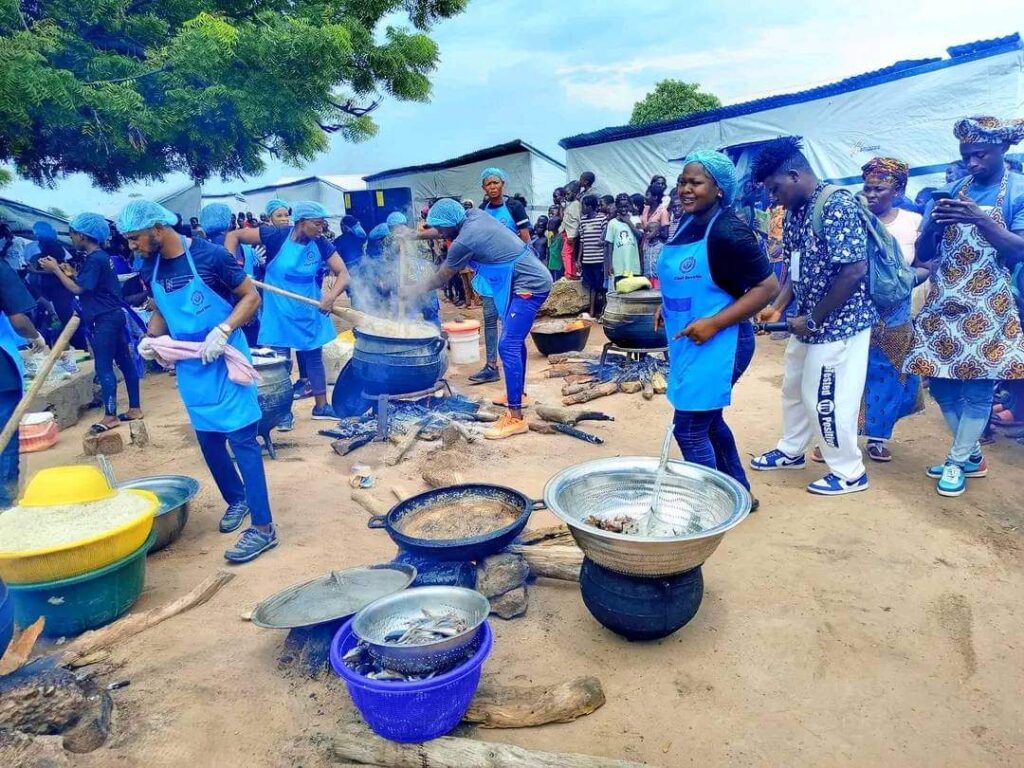 In a world often overshadowed by negativity and despair, it is truly heartening to witness the compassionate acts of individuals like Reverend Father Solomon Mfa who hosted a Cook-A-Thon event within the IDP camp in Benue to help alleviate the hunger of people who have been displaced from their homes due to insecurity in the state.
We commend this initiative by the Reverend Father as it stands as a good example of the power of humanitarian efforts in alleviating the suffering of internally displaced persons (IDPs).
The plight of IDPs in Nigeria is an urgent and pressing issue that demands immediate attention. These individuals, uprooted from their homes due to insecurity and violence, face unimaginable hardships, including the scarcity of basic necessities like food. The cook-a-thon organized by Reverend Father Mfa serves as a beacon of hope, addressing the immediate need for hunger relief in the IDP camp.
This commendable effort not only provides sustenance to hundreds of displaced persons but also serves as a powerful message to the government and the wider public to collectively pay needed attention to the needs of IDPs in the country.
Reverend Father Mfa's dedication to serving others, regardless of their religious or cultural background, highlights the true spirit of humanity.
This initiative should inspire us all to take action within our respective capacities to address the plight of internally displaced persons in Nigeria and beyond. It serves as a call to the government, organizations, and individuals to collaborate and provide sustainable solutions for the welfare and rehabilitation of IDPs.
We acknowledge Reverend Father Solomon Mfa's humanitarian and patriotic spirit. We hope that it inspire positive change, compassion, and a renewed commitment to supporting those in need and work towards a more inclusive nation for all.