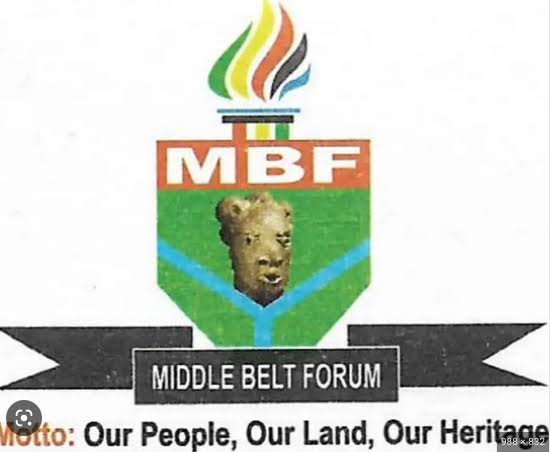 Ahead of the national census by the National Population Commission (NPC), the Middle Belt Forum (MBF) has asked the commission not to set new dates for the 2023 National Population and Housing Census until the issue of Internally Displaced Persons (IDPs) has been addressed.
The NPC according to the group has no basis to meet President Bola Tinubu on fixing new dates for census when some Nigerians displaced from their communities are still living in IDP camps around the country.
The MBF made the call recently in a statement through its President, DrPogu Bitrus.
The group however recalled that the administration of former President Muhammadu Buhari suspended the census amid protest by IDPs that they would be shut out of the exercise
He said, "Carrying out the national headcount without addressing the IDP issues amounts to a deliberate manoeuvre to palm off a false demography on a nation whose citizens have been driven from their habitations by foreign Fulani invaders. "
The group argued further that as desirable as census was, the purpose would be defeated if there is no guarantee of acuracy of the headcount.
The last National Population and Housing Census in Nigeria was conducted by the NPC between the 21 st and 27th March, 2006, followed by a Post Enumeration Survey in June, 2006.
Provisional results of the 2006 census showed that Kano State in the north is Nigeria's most populous state with 9.4 million, followed by Lagos with 9.0 million.
The total population after the 2006 exercise was 140 million according to the NPC but recent surveys have put Nigeria's population at about 200 million.
*Report by Dayo Emmanuel