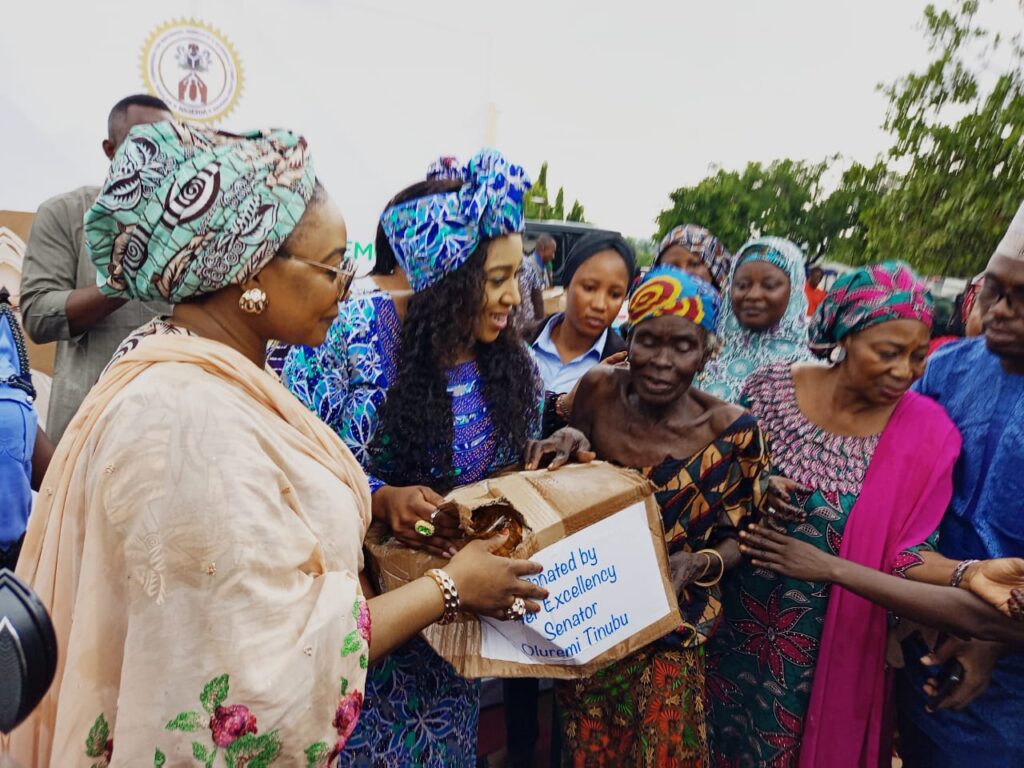 The wife of the President-elect, Oluremi Tinubu, has promised Internally Displaced Persons (IDPs) in Nigeria that her husband will ensure their safe return to their homes..
The incoming first lady, made this pledge while distributing food items to IDPs in Kuchingoro, Karamajiji and Gongola camps in the Federal Capital Territories (FCT),on wednesday, as part of activities to mark the inauguration of Bola Tinubu on May 29.
Represented at the occasion by the Women Leader of the All Progressives Congress (APC), Dr Betta Edu, Remi assured that relocating IDPs back home is part of her husband's agenda. She said: "His Excellency, Asiwaju Ahmed Tinubu, as part of his action plans, has stated that there would be resettlement for every single person.
"He has also stated very carefully that he would put a lot of emphasis on healthcare, humanitarian services and empowering Nigerians."
Over 5000 boxes of relief items were distributed to various camps, according to her "The wife of the President-elect, Senator Oluremi Tinubu, has asked us to go to all the IDPs around Abuja as well as other NAPTIP homes and give them items that will help them to celebrate even as we are celebrating the president's incoming, May 29"