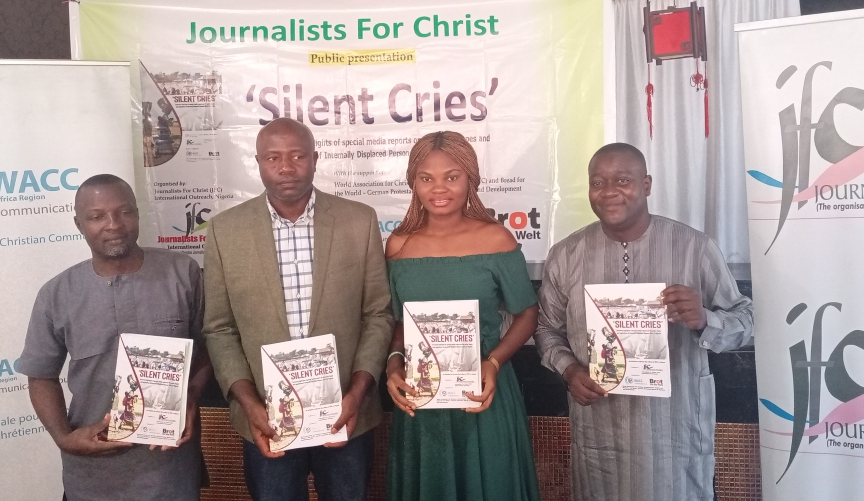 As more Nigerians get displaced as a result of insecurity and now flood, Journalists for Christ (JFC) has called on journalists, government and the Civil Society Organizations to give attention to the issue of the Internally Displaced Person's (IDPs) across the country as anyone can become one without planning for it.
At the presentation of "SILENT CRIES" a publication of special media report on the pains and hopes of IDPs in Nigeria at the weekend, Development communication expert, Seun Okioye enjoined journalists to be compassionate in their reportage on IDPs.
"Whatever you are doing also go into your internal account, so report from compassionate angle. The Civil Society Organizations (CSGs) should support the media by facilitating interaction, capacity building for journalists and also engage in advocacy activities.
Read more on https://authorityngr.com/2022/11/02/jfc-tasks-journalists-gov-csos-on-idps-plight/