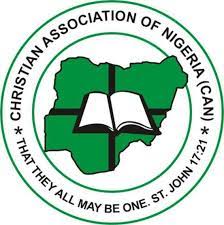 The Christian Association of Nigeria (CAN), Niger State Chapter donates relief materials to Internally Displaced Persons (IDPs) in Paikoro and Shiroro local government areas of Niger State.
The IDPs sought refuge at the Baptist Primary School, UBE School Gwada IDPs camp in Shiroro Local Government Area, and ECWA Church in Paikoro LGA.
Niger state CAN Chairman, Most Rev. Dr. Bulus Yohanna, represented by his vice Revd. Ezekiel Ibrahim at the presentation of the relief materials urged the IDPs to remain steadfast and prayerful.
The relief materials donated to the IDPs included bags of rice, maize, beans, cartons of noodles, gallons of palm oil, groundnut oil, packets of bar soap, detergents, salt, and seasonings, among other items.
The Parish Priest of SS Peter & Paul Kafin Koro, Rev Fr. Benedict John Adigizi, who received the items on behalf of the people and appreciated the effort of the Christian body, while making it known that some IDPs have started returning home and living in peace with the presence of security agencies.