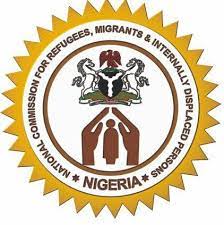 The Federal Commissioner of the National Commission for Refugees, Migrants, and Internally Displaced Persons (NCFRMI), Imaan Sulaiman-Ibrahim, has revealed that a significant number of Nigerians have sought refuge in neighboring countries.
During a recent visit to the corporate head office of Media Trust Ltd in Abuja, Sulaiman-Ibrahim stated that approximately 300,000 Nigerians have taken refuge in the Republic of Niger, while around 20,000 and 180,000 have sought refuge in Chad and Cameroon, respectively.
Sulaiman-Ibrahim also discussed the regulation of non-governmental organizations (NGOs) operating in conflict areas. She emphasized the need for proper oversight to prevent the misuse of NGO functions. Sulaiman-Ibrahim pointed out that with the Ministry of Humanitarian Affairs now responsible for approving NGO activities, there is a concerted effort to ensure alignment with government policies.
"We must be able to build on a strong institution because if we do not set our parameters right, anybody can come in to do what they like. As a country, we have to be very serious about our businesses.
"Borno is a state of NGOs and no wonder the governor of Zamfara refused to have camps because when you have it, NGOs come in.
"Going forward as a ministry, we have put in all the right checks," she also said.
She said that the prevalence of NGOs had led to an overconcentration in certain regions, like Borno state, resulting in challenges for state governments.
Regarding the exact count of Nigerian refugees in neighboring countries, Sulaiman-Ibrahim admitted challenges in obtaining precise figures. However, she referred to the UN High Commissioner for Refugees' estimate of approximately 20,000 refugees in Chad and 180,000 in Cameroon. She noted that repatriation efforts had commenced, possibly leading to reduced figures.
She mentioned that many refugees were opting for voluntary return and emphasized the commission's commitment to empowering returnees with skills for their reintegration.
During the visit, the Acting CEO of Media Trust, Malam Nura Daura, praised the government's focus on the welfare of refugees and IDPs through the establishment of a dedicated ministry. He expressed the company's readiness to collaborate with the commission across its media platforms to raise awareness and support its initiatives.