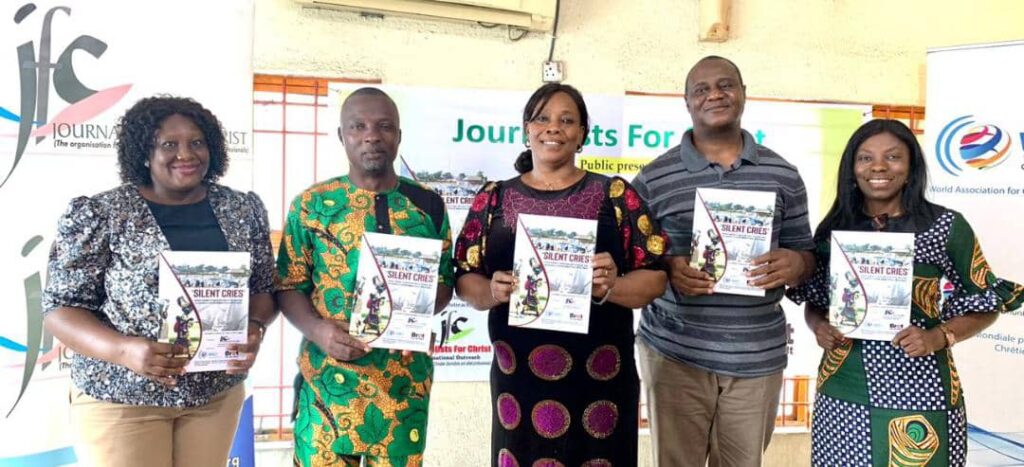 Journalists for Christ (JfC) International Outreach has publicly presented its publication titled 'Silent Cries' a summary highlights of special media reports on the pains, hopes, and aspirations of Internally Displaced Persons (IDPs) in Nigeria.
The publication documented the outcome of JFC's project/research on the media coverage of IDPs in Nigeria implemented by Journalists for Christ (JFC) with support from the World Association of Christian Communicators (WACC) and Bread of Life.
While speaking at the public presentation, the Reviewer of the publication, Mr. Francis Abayomi commended the publication which according to him speaks to the salient issues and underlining stories that reveal the situations of IDPs but which are unknown precisely because they were largely unreported or neglected.
Read More from BONews:
https://bonewssng.com/jfc-presents-silent-cries-tasks-media-practitioners-to-prioritize-coverage-of-idp-issues/